Segment and Marketo Integration and Automation
Streamline your data flow between Segment & Marketo, and run effective marketing campaigns.
Save lead and activity data to Marketo
Keep leads accurate, even when emails change
Solve API limits with batching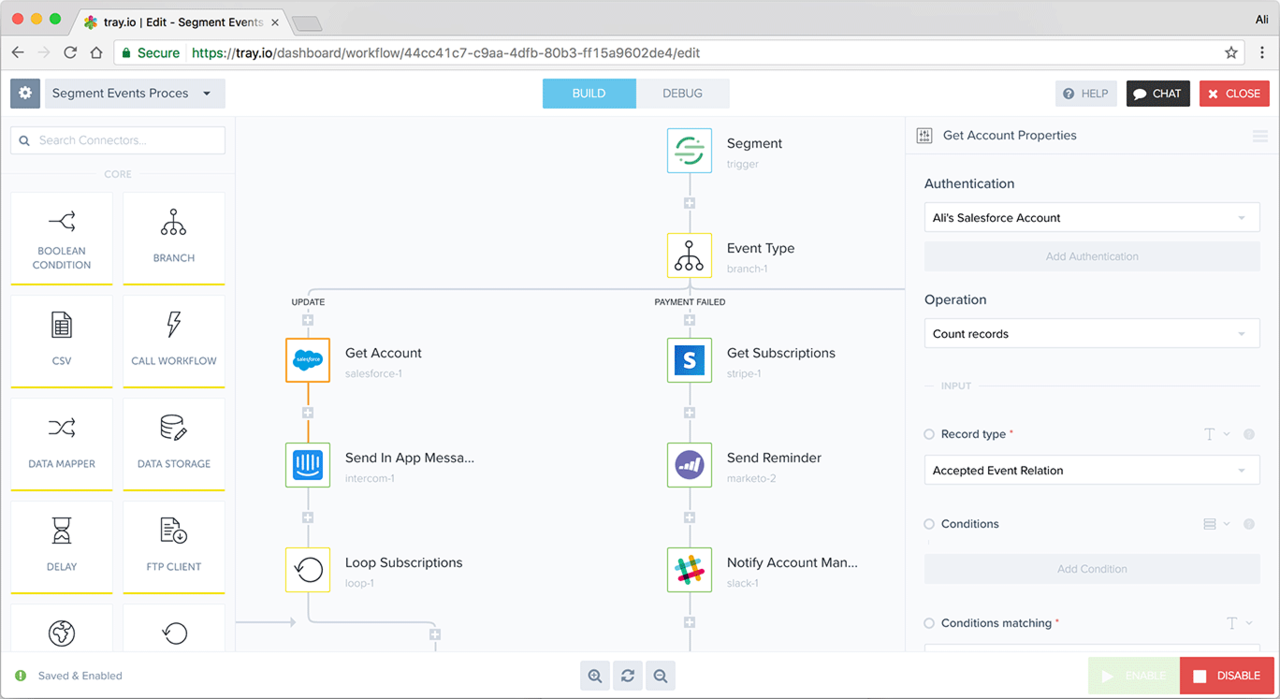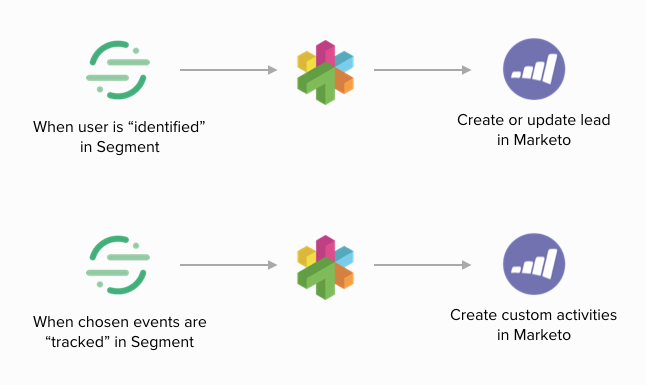 Save lead & activity data to Marketo
Marketo has strict data quality restrictions when saving leads and activities, and the out-of-the-box Segment integration doesn't support custom activities. tray.io allows you specify your own data mapping, and save any custom activities you choose.
Get A Demo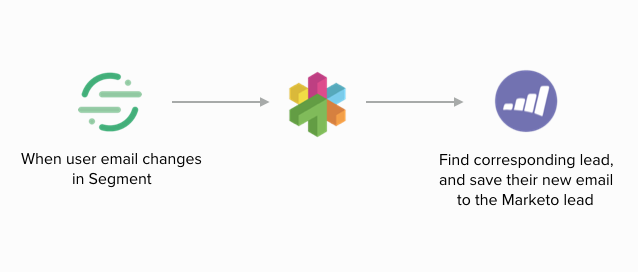 Keep leads accurate, even when emails change
Users change their emails in your app - this probably happens all of the time. However, if you're using their email address as the "primary lead key", this can cause duplicate leads to be created. tray automatically captures "email change" events, immediately syncing new email addresses to your Marketo leads.
Get A Demo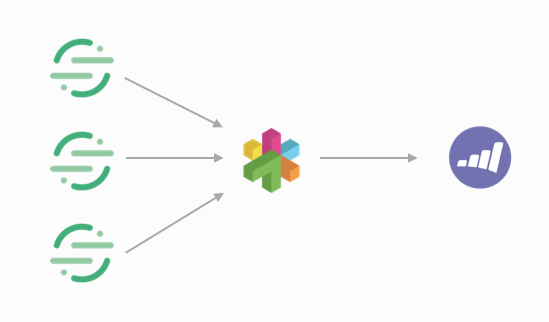 Solve API limits with batching
Marketo has strict API limits. If you're tracking thousands of Segment events per day and want to send them to Marketo, you'll need to ensure you sit comfortably within the API limits to keep the data flowing. tray automatically "batches" events together when sending them to Marketo, so you'll always stay on the right side of your limits.
Get A Demo
Trusted By Top Business Professionals




Tray strives to gain and retain the trust of our customers. Providing a comprehensive compliance program with certifications and attestations is integral to this mission.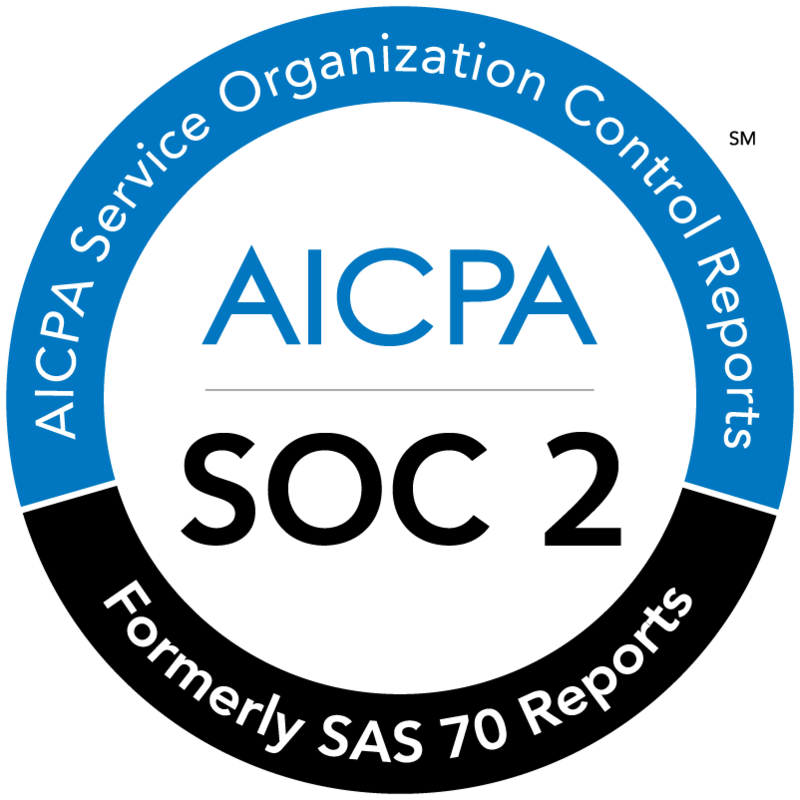 The Tray Platform binds all our enterprise applications together with precision and ease. Fitting somewhere between Zapier and Mulesoft, the Tray Platform is the glue that holds our business together. Without it, we could not leverage the large investment we've made in products such as Zuora, Salesforce, and Marketo.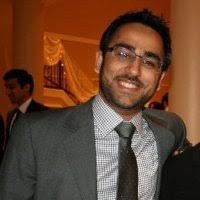 The Tray Platform unlocks the product usage data stuck in our stack so that we can pinpoint revenue growth opportunities.
Automation Templates


Automatically tag users in Intercom when specific Segment...
Integrate Segment and Marketo With These Connectors And More
About Tray.io
Tray.io is the API integration and automation platform for business. Turn your team into citizen automators.
Call Us At +1 (415) 418-3570
If you would like to talk to us immediately about your automation requirements then please give us a call.