Tray Editions and Pricing
Flexible platform. Tailored pricing.

The Tray Platform is included for all editions
Never outgrow Tray with these capabilities included for every customer:
Flexible

Connect to any API
Automate any event
Full API access - including custom fields

Easy

No coding required
Drag-and-drop workflow editor
Automation templates

Powerful

Powerful logical operators: booleans, branches, loops
Real-time logs and advanced debugging
Enterprise-class: security, transparency, compliance, and resilience

Scalable

Infinite scalability
Real-time events and workflow processing
Multi-user access
Product editions that scale with your usage
Standard

 Starting At

$495

 / month

Get automating fast

Two enabled workflows
Access to all automation templates
Unlimited users
50,000 tasks/month
Standard Success Plan included

Professional

 Starting At

$2,450

 / month

Expand your automation impact

Up to ten enabled workflows
300,000 tasks/month
14-days log retention
Access to Premium or Supreme Success Plan
Access to Configuration Consulting

Enterprise

 

Custom Pricing

 

Tailor automation to your enterprise

Customizable number of solutions
High-volume data processing
High-speed data processing
Enterprise-class user administration
Configurable log retention and auditability
Additional support for custom enterprise security and governance requirements
We've got your back with customer success options
Guidance, support, training, and consulting options that are designed to ensure your success.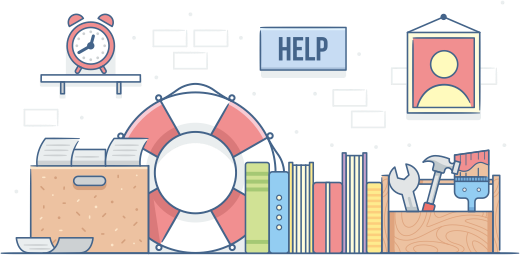 Success Plans

Guidance, support, and training in three easy packages.

Learn More

Configuration Consulting

When you need a Tray expert to build for you.

Learn More
Frequently Asked Questions
What software can Tray connect to?
Tray can connect to practically any software that has an API. We can access REST and SOAP APIs. We even process huge CSV files for customers that use software that has limited API support. Customers really value Tray's ability to connect to databases and extract important data from them.
What is an API?
API stands for application programming interface and is a way that software providers manage access to data on behalf of their customers.
What do you mean by full API access?
Tray is good at getting all the data available in an API. Some vendors struggle to expose and make use of custom fields and other hard-to-access data values. With Tray, you can pick the API scope you wish to access.
What is a task?
A task is a data transaction that is processed by Tray as part of a step in a workflow process. The more steps or, the more data that is processed in workflow, the more tasks.
How many tasks per month will I need?
It depends on your processes and workflows. We understand that it can be challenging to estimate this, so that's why we like to talk with you to scope out what you need.
What if I go over my allowed number of workflows or task volume?
We will not stop any of your workflows. The next time you are billed, you will be charged based on the new number of enabled workflows and task volume that you have in your account.
What is an event?
An event is a change in a data value in one or more or your software applications. As soon as the Tray Platform detects a change in the data value, either via webhooks or a scheduled trigger, it processes it in real-time. Some other vendors use polling triggers and can only check for changes of data every five minutes or so. Real-time event processing is an essential distinction for customers who require time-sensitive automation.
What is a workflow?
Workflows are a key part of the Tray platform. If you are building an integration to pass data between different services, you'll be using a workflow to do it. Workflows can have just a few steps or hundreds of steps. It depends on your process.
What is an enabled workflow?
An "enabled workflow" is one that you have switched on, so it can run. We like to give our users the ability to play around with non-enabled workflows as a way to explore the potential for automation of processes.
What is the drag-and-drop workflow editor?
Tray offers a visual way to build workflows. You don't need a computer science degree to design a workflow. Instead, you can click and drag icon-based operators to trigger events and directly incorporate components of your tech stack, creating sophisticated and powerful automated processes.
What are automation templates?
Tray offers standardized workflows for popular integrations in a growing library. You can simply activate a template, customize it, then turn it on. Templates are the quickest way to get a workflow up and running.
Why are logical operators important?
Logical operators like booleans (if/then statements), branches, and loops provide a powerful way to route data depending on their data values. For example, you can use the loop operator to read each row in a CSV file, and then, based on the values in each row, send your process down different workflow branches. Tray is able to handle complex automation requirements with these powerful logical operators.
What are logs?
Logs provide the history of a workflow including all the steps or actions taken on the data. When you are designing a new workflow, you will want to inspect the data flowing through it and troubleshoot or debug any issues.  
What is log retention?
Log history lets you see the data passed between different services, which is useful for visibility and debugging purposes when building workflows. This data is stored temporarily, and will be fully deleted after your tier's log history time has elapsed.
What's included in your enterprise-class security, transparency, compliance, and resilience?
Tray built an entirely new automation platform starting with trust. Read more about Tray's approach to trust, which includes full compliance with important attestations and regulations such as SOC2 and PCI. Our growing list of Fortune 500 customers have verified that Tray meets or exceeds stringent IT security requirements.
What do you mean by infinite scalability?
Tray is architected in a novel way to handle any amount of data. This is a big deal because data production for enterprise operations is growing bigger every day. Our customers rest easy knowing that Tray can support them at any size.
Why is real-time events and workflow processing important?
If you want to automate time-sensitive processes, you will want a real-time platform. For example, if you need to automate engagement processes triggered by user behavior on your website or product, you'll most likely want to be able to take action on that data immediately, which Tray lets you do, rather than having to wait out a 5-15 minute lag time.
What is a solution?
A solution is one or more workflows that provide business value to you. Usually, one workflow is enough to deliver business value. But occasionally, you may need two workflows to accomplish your goals. For example, you might need two workflows to configure a bi-directional sync. Or maybe you want to add a companion alerting workflow to round out a solution.  
I think I'll need help building workflows. Could you build my workflows for me?
If ever you have any questions on building workflows, you can always read our documentation or chat with our support experts. If you'd like us to work alongside you in discussing & creating new workflows, we recommend that you choose the professional or enterprise edition and configuration consulting package.
Do you have a free account?
You can sign up and start building workflows for free. While in the free 14-day trial, you can run any workflow for two weeks once you have enabled it. If you upgrade to a paid tier, your workflows will continue to run uninterrupted. If not, your workflow will be disabled until you upgrade. Click here to request a free trial.