Product
Introducing app unfurls for Slack
Slack App unfurls for Tray.io allow you to add additional context to messages, automatically enriching with URLs of your choice
Last week we released an exciting new feature to the Slack connector: app unfurls.
You'll likely recognise unfurls from the links and apps you use today. When you share links in Slack, additional context about the link is automatically appended to the message and shown immediately. With this extra information, you can spend less time switching between tools, and have more effective conversations in your team.
Until now, this functionality was only available for out of the box integrations available in the Slack Apps directory. Slack App unfurls for Tray.io allow you to add additional context to messages, automatically enriching with URLs of your choice.
Example: ServiceNow
ServiceNow is a flexible IT Helpesk software system that's commonly integrated with Slack on the Tray platform. IT support staff often have the need to communicate within their team, and with requesters.
When links to incidents in ServiceNow are shared in Slack, full details are appended to messages immediately. You can customize which fields are shown in Slack, including custom fields.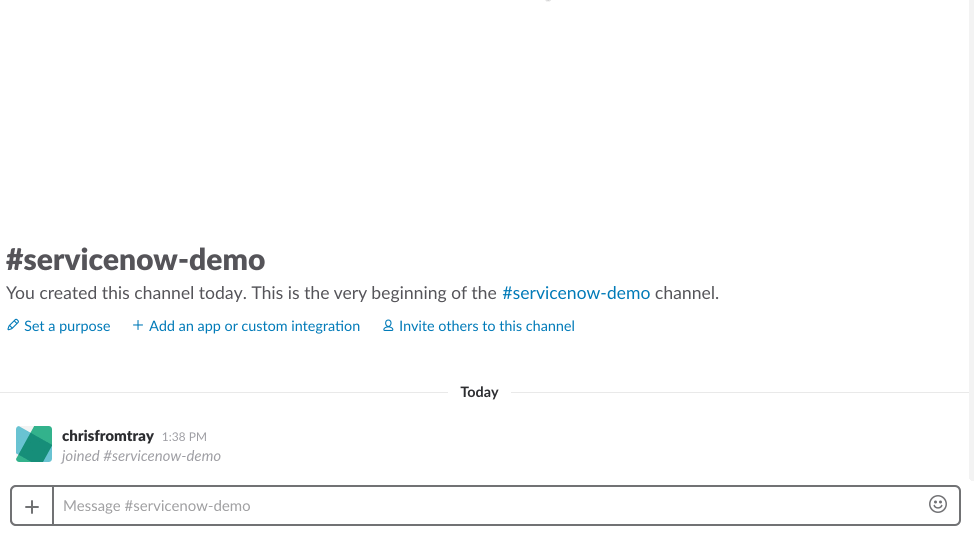 App unfurls on Tray lend themselves to a wide variety of other useful cases, including:
Smart unfurling of Salesforce records
Internal app URL unfurling
Unfurling of links from any app not supported directly in the Slack apps directory
Want to see this live? Request a demo and try things out.