HOW IT WORKS
Choose how you'd like to learn to Tray:
A. Recorded demo
Check out the builder in action.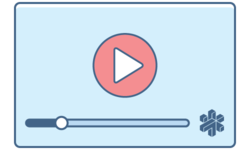 B. Live group demo
See how to master the basics and ask any question.
Next session: Wed., Dec. 20 | 10 AM PT | 45 minutes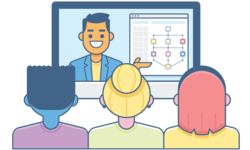 C. Personalized 1:1 demo
Get a 1-on-1, tailored walk-though.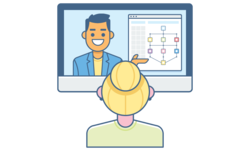 Why Tray?
Business professionals become citizen automators when companies integrate their web services that they use every day. Tray's platform gives organizations the power to sync all data, connect deeply into apps, and configure flexible workflows—no dev required. With Tray, organizations can:
Integrate with any app with our unique Universal Connector
Easily use our drag-and-drop workflow builder
Receive hands-on support for ensured success