Flow data freely among any CSV and any source system in your stack. No IT support required. Extract, transfer, transform, and load any data to/from any CSV file.
Collate multiple CSV files and re-format them to your custom business rules. Create new CSV files to your specification using data from your own tech stack.
The CSV Processor is a great utility, with lots of good helpers, that lets you perform a lot of customization to manage multiple data sets and easily create uploadable files
Flexible
Integrate any cloud stack app to freely flow CSV data. Ingest CSVs with a variety of methods, including FTP and email trigger.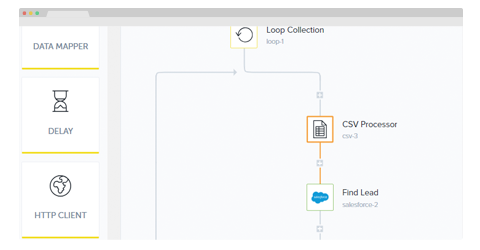 Multidirectional
Send data from any business application to a new or existing CSV, or set data from any CSV to flow to any source system in your stack.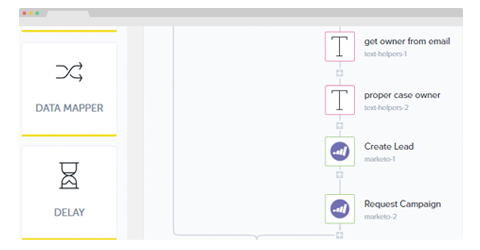 Efficient
Streamline processes into workflows that automatically verify data, row-by-row. No more spending hours manually collating and re-formatting.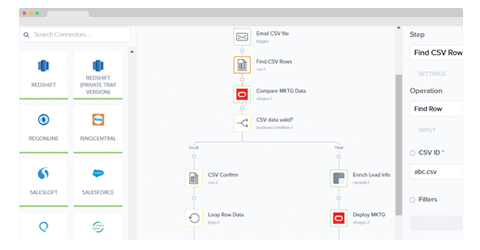 Comprehensive
Perform any data integration-related CSV task to extract, transform, transfer, and load to unify and ingest multiple CSVs, regardless of irregular formatting.
Get A Demo
Please Share A Little Info