Create Slack notifications for Zuora events
Ideas
Worflow Templates
Zuora
Slack
Connectors
Tactics
Customer
Support
Zuora, a leading subscription management platform, holds valuable customer payment event details like whether a customer has paid their subscription or is delinquent. You probably don't want your sales reps wasting time trying to up-sell or cross-sell an account that isn't paying. Or you may want to alert a customer success manager to reach out to the customer in question. Many companies that work with Tray are migrating from email based alerting to Slack-based alerting. So we put together this new workflow template to compress our customers' time to value to automate this workflow.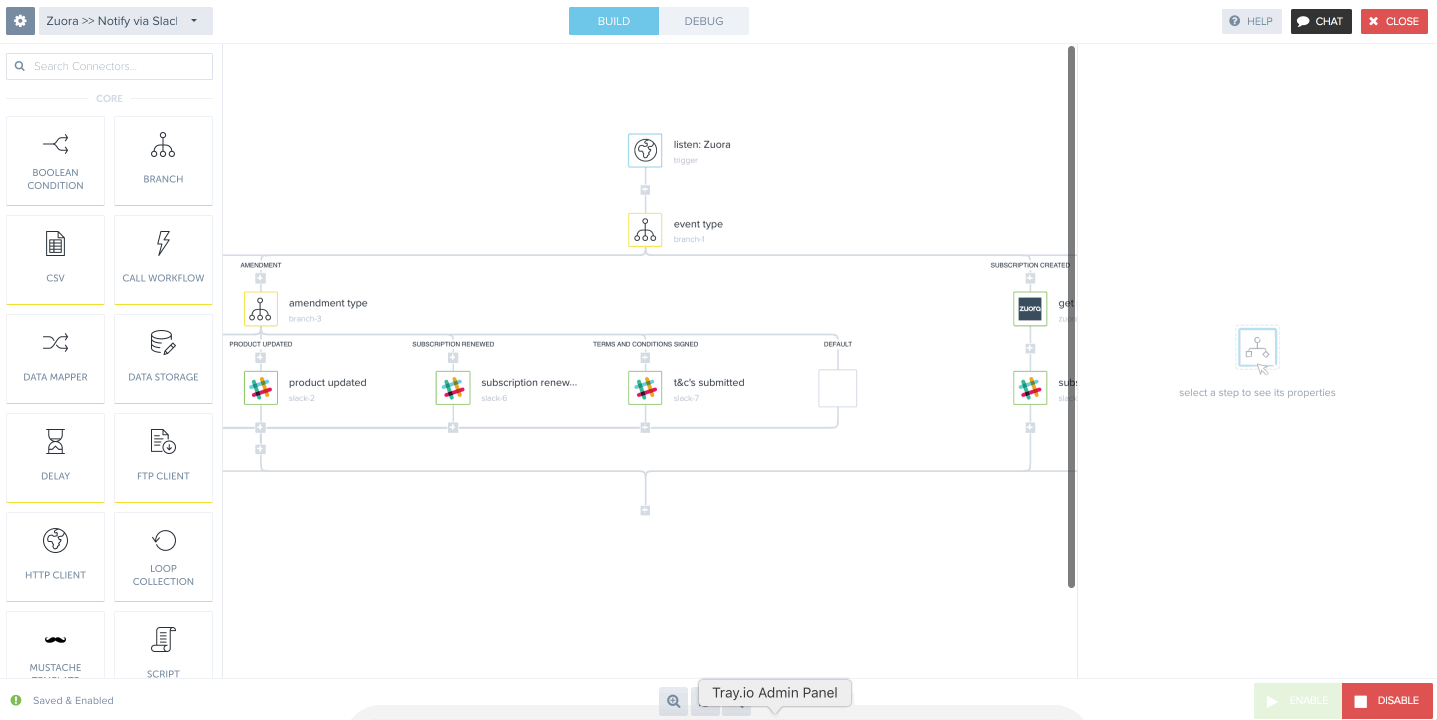 How would you like notifications for important subscription, payment, and invoice events to come directly to your Slack account, and then immediately be able to navigate directly to them with a hyperlink? Sounded pretty great to us, too. This highly customizable template comes with a configuration guide that allows you to easily expand the event set from the pre-configured list of eight events to the entire set of events that Zuora allows. The Slack notification is customizable so you can display exactly the data you are interested in, as well as hyperlinks to any data attribute that is relevant to your specific use-case.
Slack Channel Assignment
The out-of-box integration allows you to send Slack notifications to a singular channel, but with a small amount of customization, the template can be configured to send the message to the Slack user who owns the opportunity. That way, messages will never get lost and account representatives will always have their most important data at their fingertips.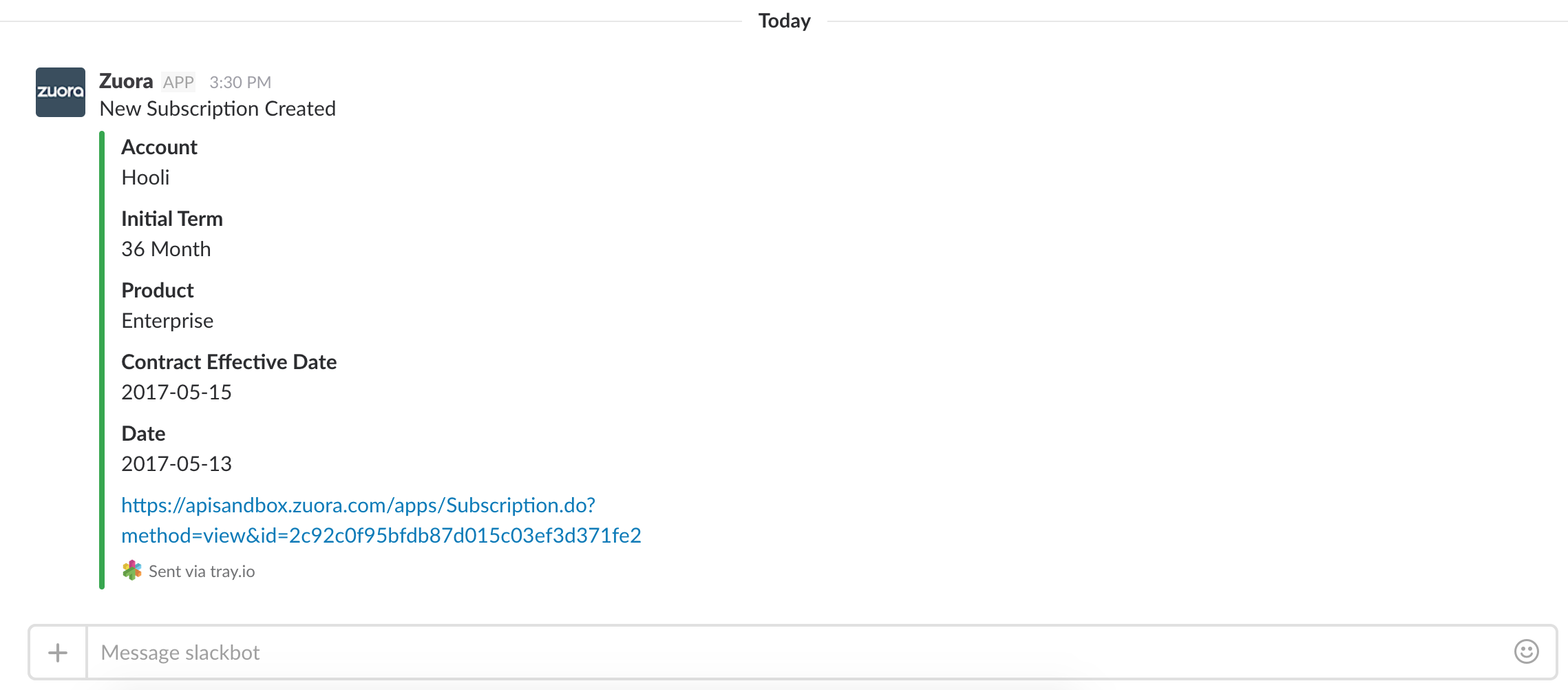 As a quick reminder, users of Tray can install a pre-built workflow template with a click of a button. These templates have multiple steps and logic already built out. So you can quickly authenticate your services and then have your workflow running in a matter of minutes. These Quick Start Templates also serve as a shortcut to learning how to configure workflows on Tray. Install one, tinker around, see what you can build yourself!
Get started now by using this Zuora <> Slack Integration
Try out the new workflow template by logging into your Tray account. Don't have one yet? Get started today: request a demo.