Faster workflow editor, better logs, 11 new connectors + flows
Product
Connector
New Release
#trayupdate
We're excited to release this set of product enhancements and new connectors, to help you transform your business with integrations.
Workflow Editor Upgrade
After months of hard work we're delighted to have rolled out a huge improvement to the Workflow Editor. Whilst a lot of the improvements are under the hood, you'll now benefit from a much faster, smoother experience. We've re-engineered the graph which supports connector combinations within the editor (especially important for those building workflows with 50+ steps).
You'll also see some UI improvements: Workflow Status, Stop/Start and Workflow URL can now be found on the bottom navigation bar.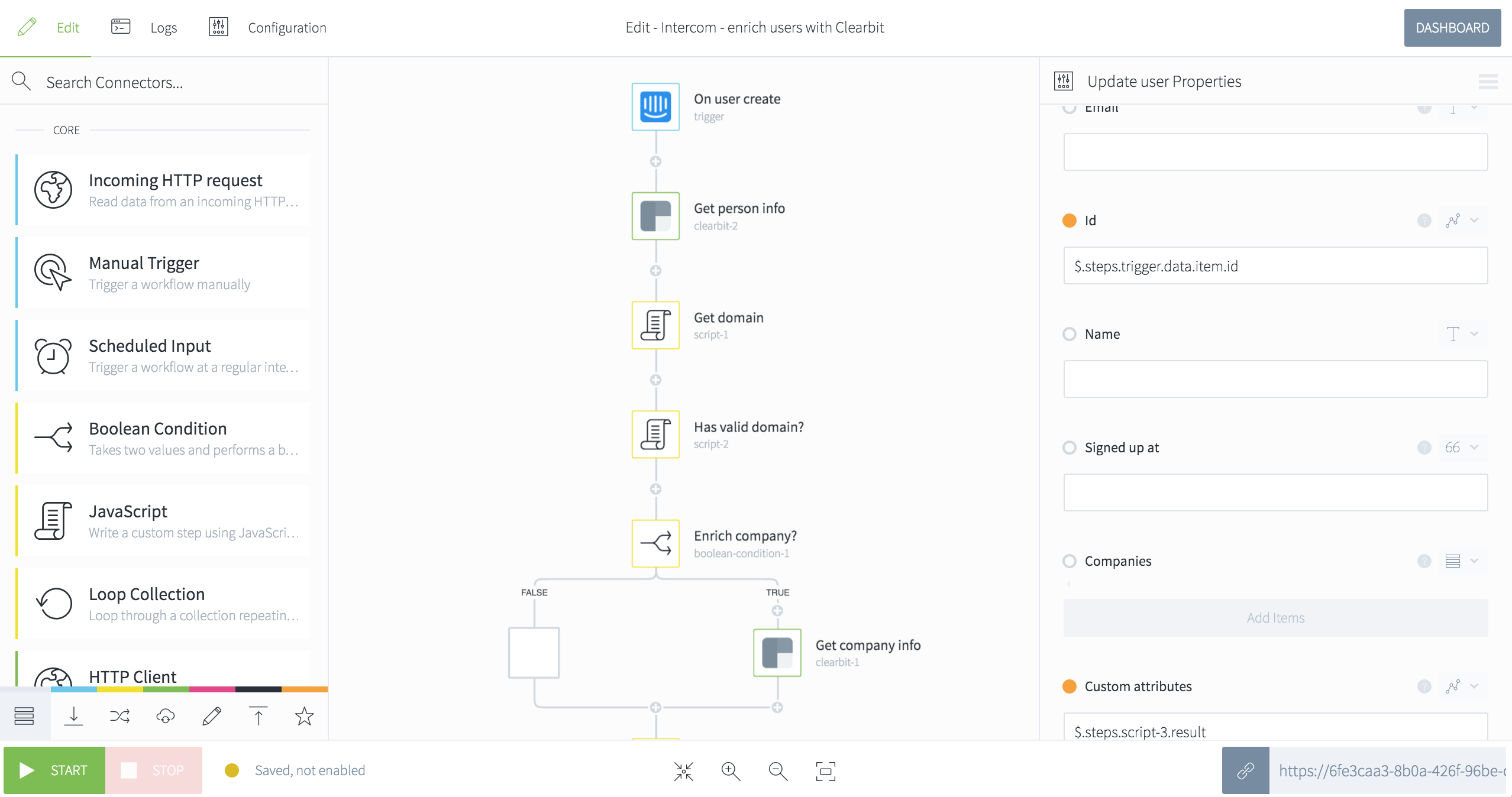 Better Logs
Understanding the data flowing through a workflow is one of the most important parts of building on tray. We've made it faster and simpler to see the data flow in real-time, so you can find that all important nugget of info.
Logs are now ordered based on the most recent event, with a few clicks you get a much deeper view of the data within a single view (as opposed to the many steps required before).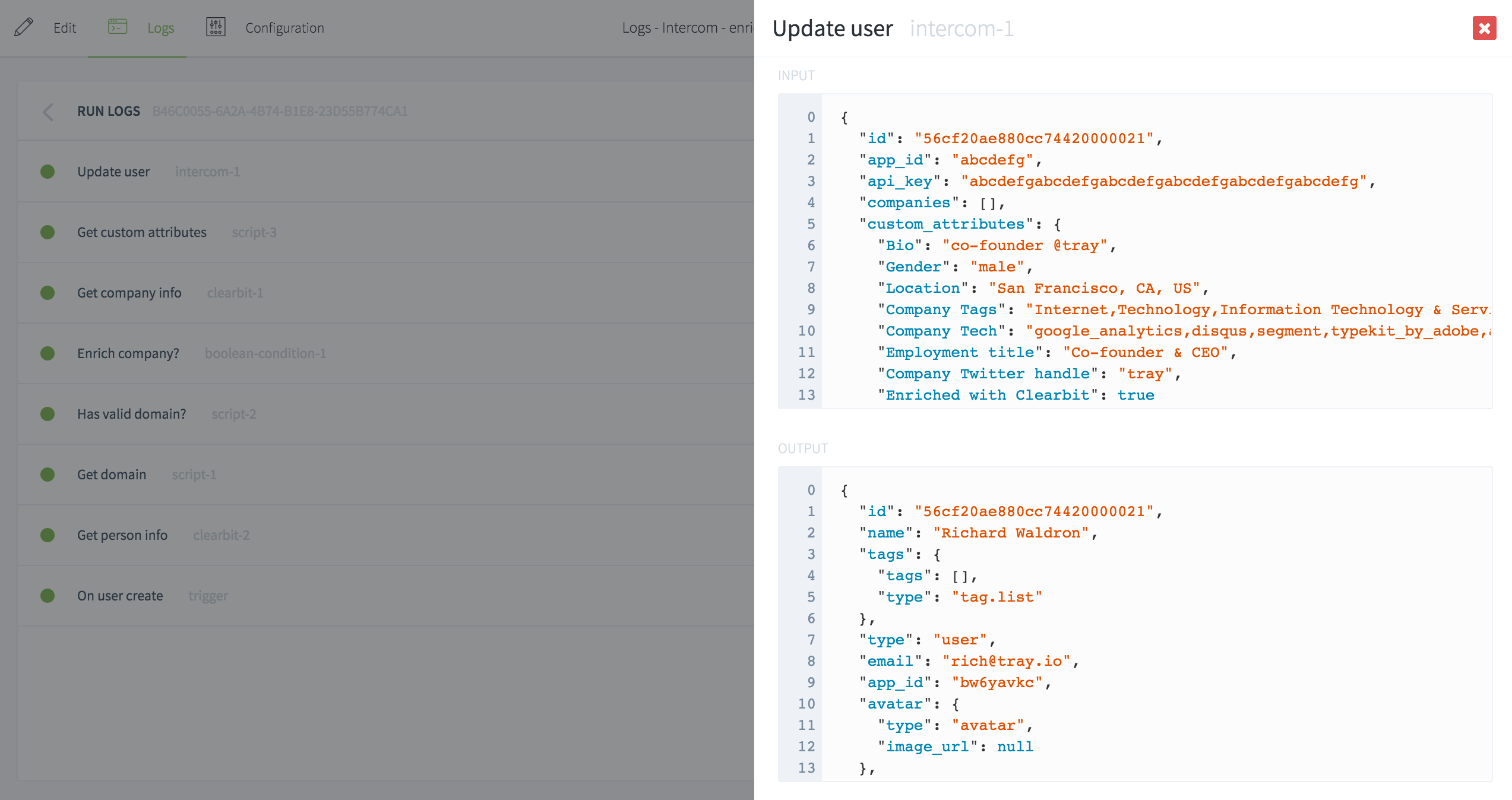 New Connectors
Google Sheets - Create and edit Spreadsheets online, for free.

Postmates - On-Demand delivery service

Segment - Analytics API and customer data hub

Airtable - A modern database created for everyone

GoSquared - Real-time analytics and CRM for your users, visitors and customers.

Base - Intelligent CRM & All-in-one Sales platform

Data storage - Persist data like "last sync time", or "users synced" for use later in your workflow

Manual trigger - Run your workflow just once. Hit the "run workflow" button in the workflow editor

CSV to JSON - Easily convert CSV file data into usable JSON for the workflow

Notifier - Send a notification email to yourself

Urban Airship - Urban Airship provides leading brands with a market-leading mobile engagement platform

Flows

Power up Intercom by enriching your users with Clearbit data - get this.