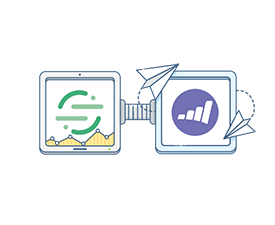 Integrate Segment with MarketoStreamline your data flow between Segment & Marketo, and run effective marketing campaigns.

"Tray is the modern-day router of data between our marketing and sales tools. Unlike most integrations, with tray we're able to easily and logically transform Segment's firehose of data into a meaningful format Marketo can ingest. With nearly a flip of the switch, and zero engineering resources, tray routes hundreds of thousands of identify calls and events per day to our Marketo instance - enabling us to run smarter, more effective campaigns.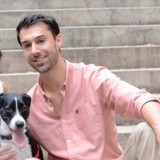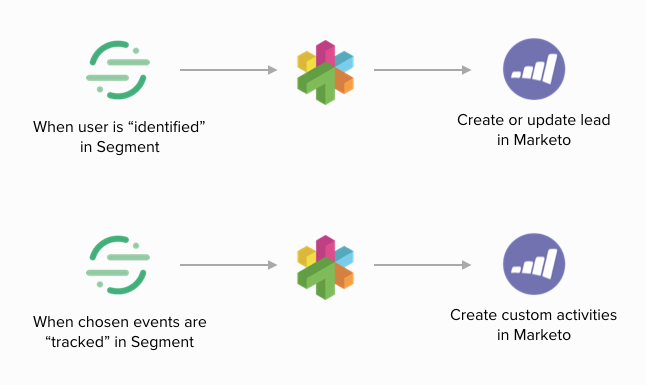 Save lead & activity data to Marketo
Marketo has strict data quality restrictions when saving leads and activities, and the out-of-the-box Segment integration doesn't support custom activities. tray.io allows you specify your own data mapping, and save any custom activities you choose.
Get A Demo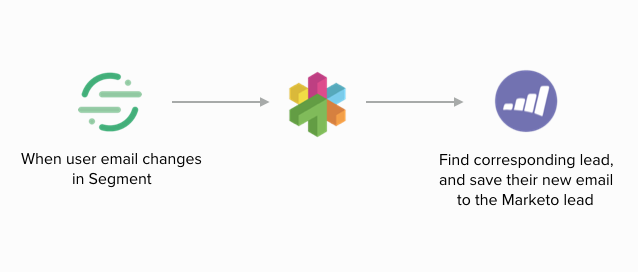 Keep leads accurate, even when emails change
Users change their emails in your app - this probably happens all of the time. However, if you're using their email address as the "primary lead key", this can cause duplicate leads to be created. tray automatically captures "email change" events, immediately syncing new email addresses to your Marketo leads.
Get A Demo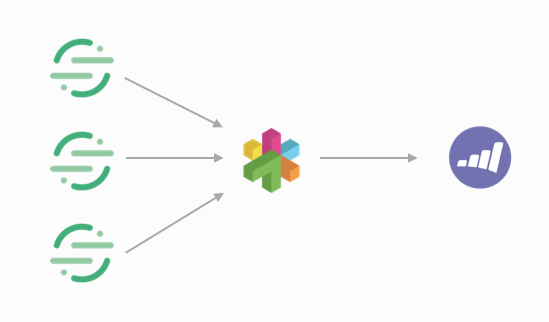 Solve API limits with batching
Marketo has strict API limits. If you're tracking thousands of Segment events per day and want to send them to Marketo, you'll need to ensure you sit comfortably within the API limits to keep the data flowing. tray automatically "batches" events together when sending them to Marketo, so you'll always stay on the right side of your limits.
Get A Demo