What are Webhooks? Get the Guide.
Learn how to use webhooks to speed up operations and drive revenue.
Webhooks are powerful web-based tools that capture lead data more accurately and make revenue operations run faster. With webhooks and Tray.io you no longer have to wait for dev resources to get the integrations that you've always dreamed of.
What you'll learn:
Webhooks, callbacks, HTTP POSTs
Real-world use cases: CRM, sales enrichment, and more
How non-engineers can: Integrate webhooks into your stack or build automated workflows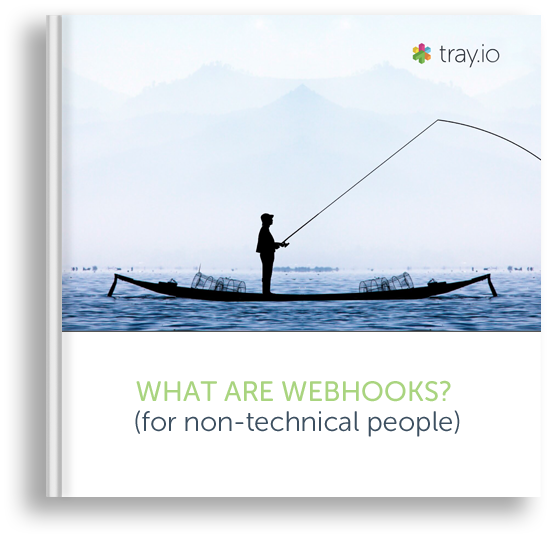 What's in the Guide?
Ch. 1: What are webhooks?
Ch. 2: What are HTTP POSTs?
Ch. 3: Real-world example: CRMs
Ch. 4: Beyond CRMs
Ch. 5: Advanced example: sales
Ch. 6: Takeaways

Learn about webhooks and how you can use them to drive more leads and revenue. Download the guide now.

About Tray.io
We believe that any business professional should be able to easily connect their entire cloud software stack and automate complex processes in order to scale their growth.