Sales Strategies: Solve 2018's Top Sales Challenges
Learn about new sales strategies and new technology to help your sales team close bigger deals, faster.
In this guide, you'll learn new sales strategies and tech to solve the year's 4 biggest sales challenges. Empower your sales reps to speak directly to prospects' pain, use peer psychology, and win more deals.
What's in the Guide?
Chapter 1: What's keeping reps from selling more?
Chapter 2: What you can do today
Chapter 3: What you need
Chapter 4: Get unresponsive prospects to respond
Chapter 5: Beat lower-priced competitors
Chapter 6: Fight the status quo with peer psychology
Chapter 7: How to win at team selling
To see exactly how you can break through the toughest sales blockers and have your sales reps close more, download the guide now.
Featuring research from:
Aberdeen Group
Edelman
Harvard Business Review
RAIN Group Sales Training
Richardson Sales Training
About Tray.io
We believe that any business professional should be able to easily connect their entire cloud software stack and automate complex processes in order to scale their growth.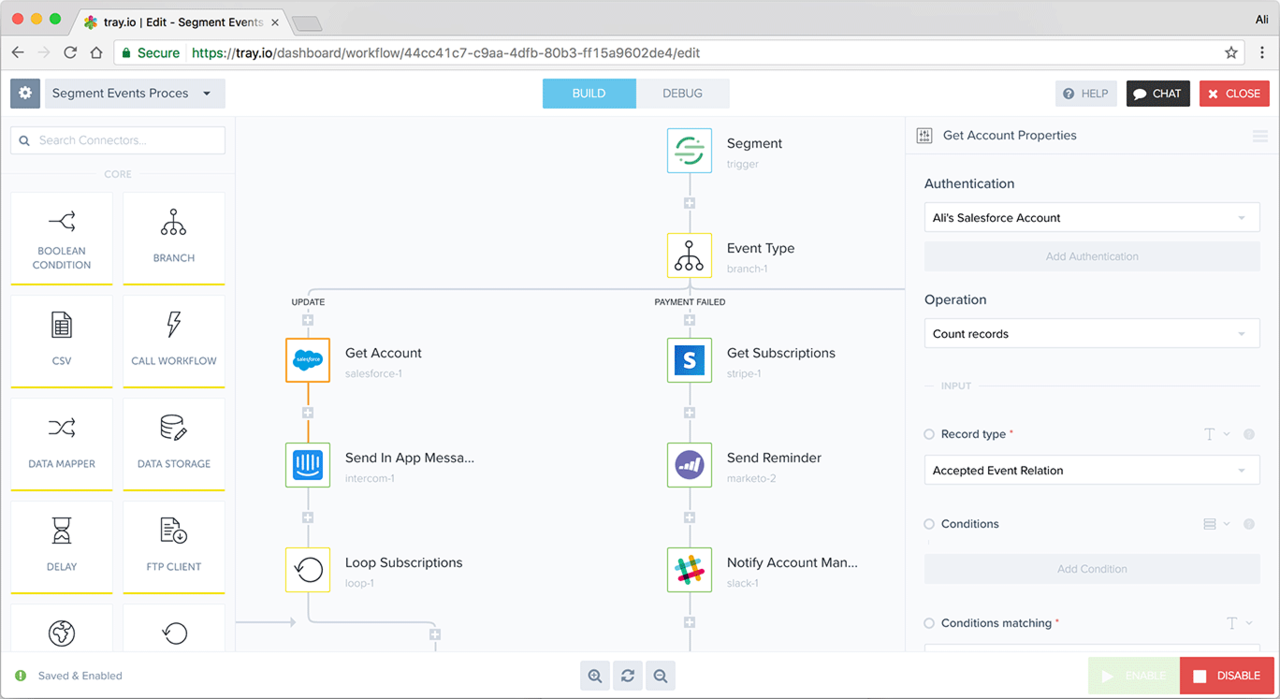 Deciding to work with Tray.io was a no-brainer. The team members at Tray.io were willing to get on the phone with us right away and figure out a solution. They were incredibly helpful from the very beginning.
About Tray.io
Tray.io is the API integration and automation platform for business. Turn your team into citizen automators.
Call Us At +1 (415) 418-3570
If you would like to talk to us immediately about your automation requirements then please give us a call.