SEE A DEMO
Win more deals with smarter automation
Join this live demo to see how sales professionals are integrating apps and automating processes without IT resources. 45 min
See integration and automation examples of common sales processes.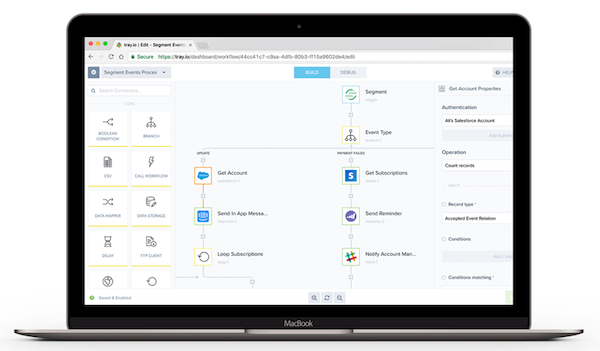 What you'll learn:
How to use automation for account-based prospecting to warm anonymous leads
How the VP of sales at Chartio surfaced hot leads from web chat to sales teams
How AdRoll integrated multiple lead scoring and enrichment tools for 600,000+ opportunities to increase sales appointments 13%
How to integrate customer data platforms with website chat to enrich leads with custom scoring to strengthen lead flow to sales
Tray Webinar Speaker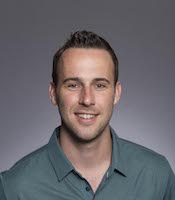 Andrew Wiseman
Customer Success Engineer, Tray.io
In this live group demo, hosted by Andrew Wiseman, one of our expert automation engineers, you'll see what sort of integrations are possible with Tray. He'll cover how to build workflows for a few typical use cases in an informative, step-by-step demonstration. Andrew is eager to answer your questions, especially the technical ones - bring it on!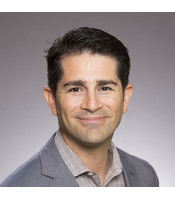 Alex Ortiz
Vice President Marketing, Tray.io
Alex Ortiz has a 15-year career in high-growth companies, venture capital, and startup advisory. His B2B Cloud software experience includes marketing leadership roles at Salesforce, LinkShare, Host Analytics, and QuanticMind. He is passionate about building high-performing marketing teams and using technology to win.
He's earned a MBA from the Haas School of Business at the University of California, Berkeley and engineering degree from Cal Poly, San Luis Obispo.