Zapier alternatives: go beyond simple integrations
See why companies are graduating to Tray.io
REQUEST FREE TRIAL
Share a little info and we'll be in touch right away
Zapier may be a decent tool to get started on simple point-to-point integrations but what should you do when you want to grow your organization and tackle the complexity that often arises when doing so?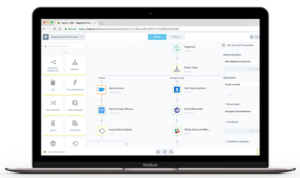 Fast-growing companies and enterprises are increasingly switching to Tray.io to gain the following benefits:
Easy to learn drag-and-drop workflow editor
Fully customizable workflows with Tray's flexible connector operators such as branching, if/then conditionals, loops, and data storage
Support for mission-critical processes with real-time processing, unlimited amount of processing, customizable alerting, and advanced debugging capabilities
Approval from your IT team with Tray's enterprise-grade security, transparency, resilience, and compliance
Attentive and helpful answers from our customer success team reachable by phone or in-app chat
Read what Tray customers are saying:

"Zapier on Steroids!"
"Endless conditionals — unlike Zapier and other cloud service automation platforms, Tray lets you create many branching if/then conditions, enabling you to combine multiple scenarios (which would otherwise require a number individually setup flows) into one super powerful flow. This saves both time and resources." Read the full review on G2 Crowd.
"Tray binds all our enterprise applications together with precision and ease."
"Fitting somewhere between Zapier and Mulesoft, Tray is the glue that holds our business together. Without it we could not leverage the large investment we've made in products such as Zuora, Salesforce and Marketo." Read the full review on G2 Crowd.
"Tray automates event management workflow for 65,000 person healthcare organization."
"I'm happy that we found Tray. The solution works flawlessly, the customer support is great, and the continued innovation will help us automate more in years to come." Read the full review on G2 Crowd.
"Automation between Salesforce and Asana"
"Tray is Zapier on steroids. It has all the integrations, and it can automate any process since workflows are fully customizable. Our goal was to auto create Asana project from Salesforce opportunities and we achieved it very easily and quickly. No other that we tested managed to that. The complex part was to sync back Asana updates to Salesforce - with Tray it was very easy." Read the full review on G2 Crowd.
Call Us At +1 (415) 418-3570

Deciding to work with Tray.io was a no-brainer. The team members at Tray were willing to get on the phone with us right away and figure out a solution. They were incredibly helpful from the very beginning.
Trusted By Top Business Professionals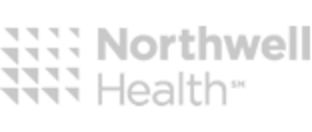 About Tray.io
Tray.io is the API integration and automation platform for business. Turn your team into citizen automators.
Call Us At +1 (415) 418-3570
If you would like to talk to us immediately about your automation requirements then please give us a call.
REQUEST FREE TRIAL
Share a little info and we'll be in touch right away