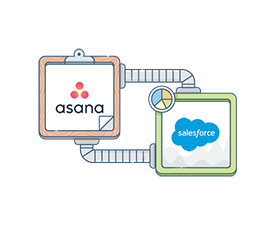 Integrate Asana with SalesforceStandardise your CRM processes with a seamless Asana project & task integration.
Get A Demo

"Tray.io was extremely proactive and helpful in working with us on developing an integrated solution between Salesforce and Asana to maintain our single system of record. tray.io was a true partner in coming up with a solution that met the business, technical and commercial requirements we had, and they were extremely responsive in addressing questions as they arose.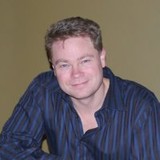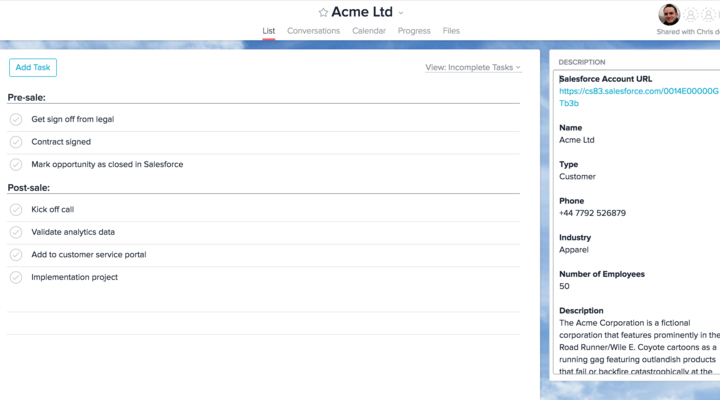 Create Asana Projects for your Accounts & Opportunities
Automatically create Asana projects for every Account, Opportunity (or custom object) in Salesforce. Pass the Salesforce data that matters seamlessly into Asana, and keep it updated in real-time.
Get A Demo
Automate Your Task Lists
Don't settle for simple project creations. Let tray create a standard set of tasks for every Salesforce Account, and even (getting smart here) selectively create different tasks based on data that exists in Salesforce.
Get A Demo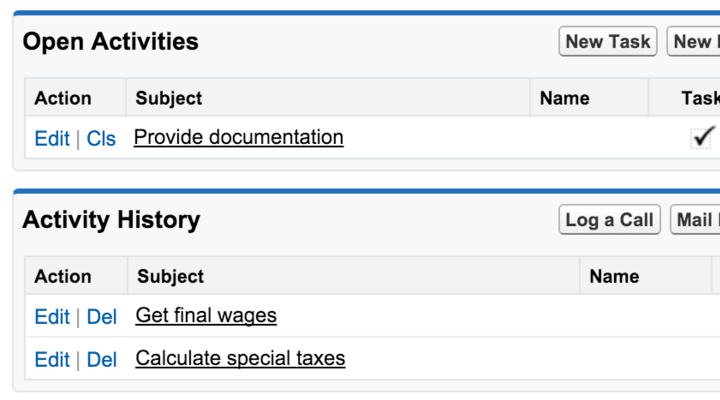 Sync Asana Back to Salesforce
Different people live out of different tools. Sync Asana data back into Salesforce as "activities" and let your Sales Director get a quick overview in Salesforce, while your implementation team works out of Asana.
Get A Demo