Information about how your team is set up can be found in the Team section of your dashboard.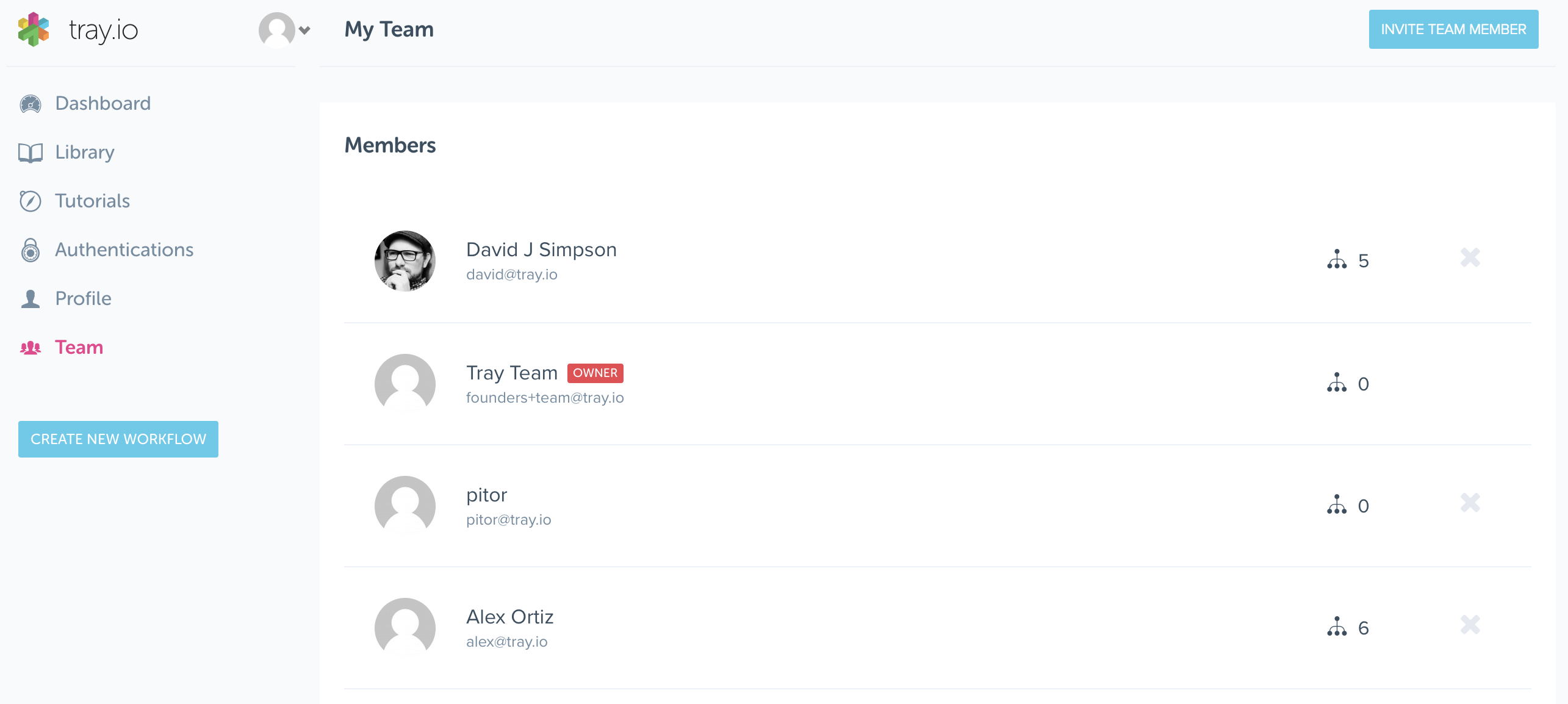 From here you can view information about your team including the number of workflows each team member has.
You'll only be able to see your other team members' details if you are the account owner.
To add a new member to your team click the INVITE TEAM MEMBER button in the top right. If the member already has a Tray account they will be invited to your team. If they do not yet have a Tray account they'll be sent an invitation to sign up for one before being added to your team.
Adding members to your team means that they will share your plan - your workflow allowance, for example, is shared amongst all of your team members. Your team members are not able to access or amend the team's billing details. Only the team owner can do this.
Last updated 24th January 2018
GET A DEMO
Please Share A Little Info