Some connectors will require authentication against an account in order to use them. If they require authentication, you'll see an Add Authentication button at the top of the properties panel.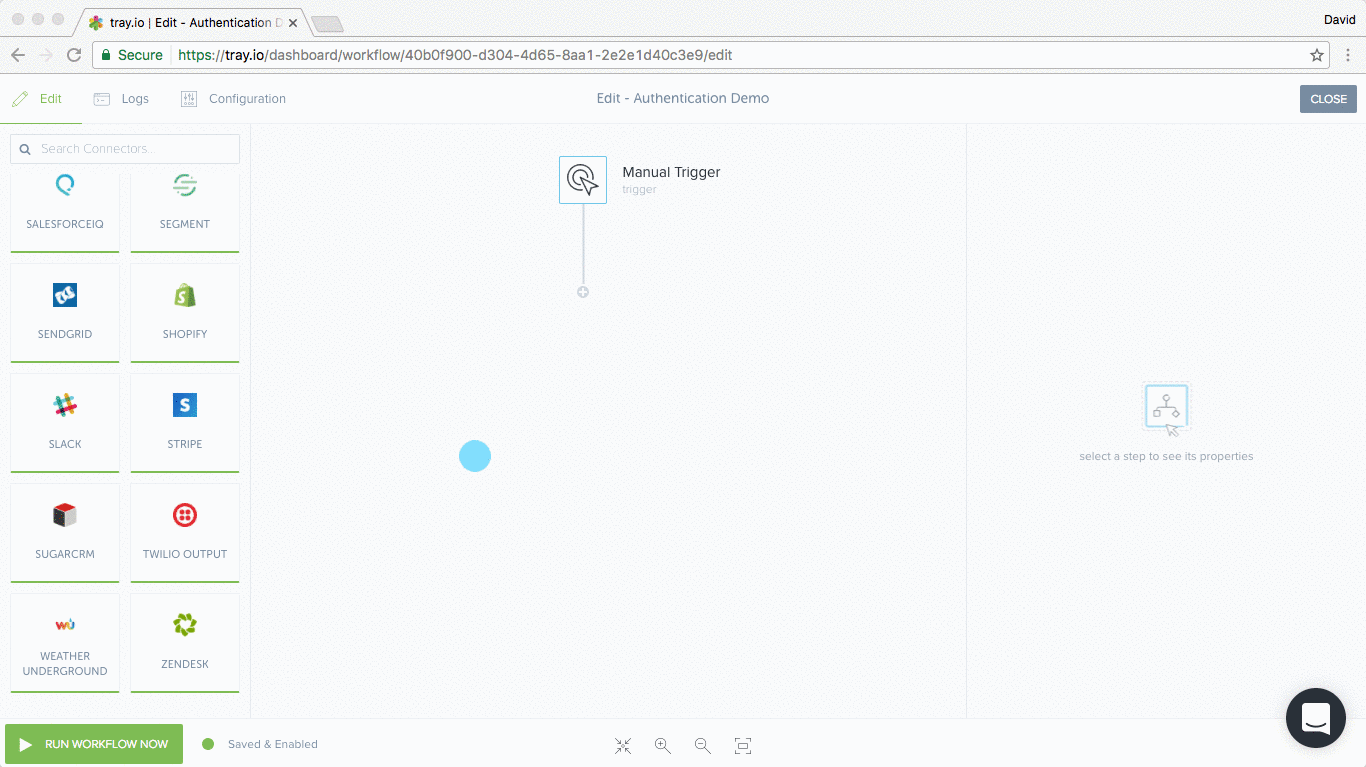 If the API uses simple token-based authorisation then a box to enter the API token will be displayed.
APIs that use OAuth display a more complex box. From here you can reduce the scope permissions. Be careful: reducing the scope permissions might prevent the connector from functioning properly (required scopes are described in individual connector docs).
Clicking NEXT will open a separate window for you to log in to that service. Once you have logged in you will be returned to the Workflow Editor and your OAuth token will be stored.
API tokens and OAuth tokens are stored for future use; you do not have to authorise each use of the connector. If you clone the step then the authentications will be cloned, too.
Last updated 1st February 2017
REQUEST FREE TRIAL
Share A Little Information To Request Free Trial