Asana and Pipedrive Integration and Automation
Do more, faster. No dev required!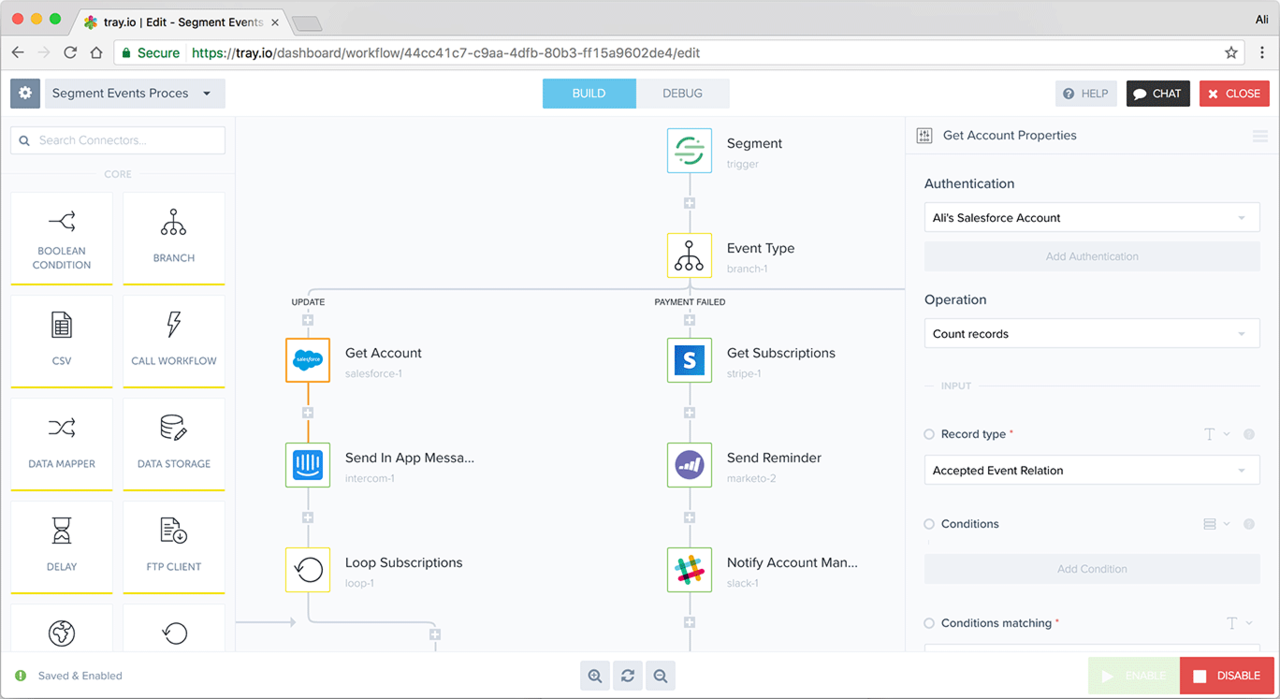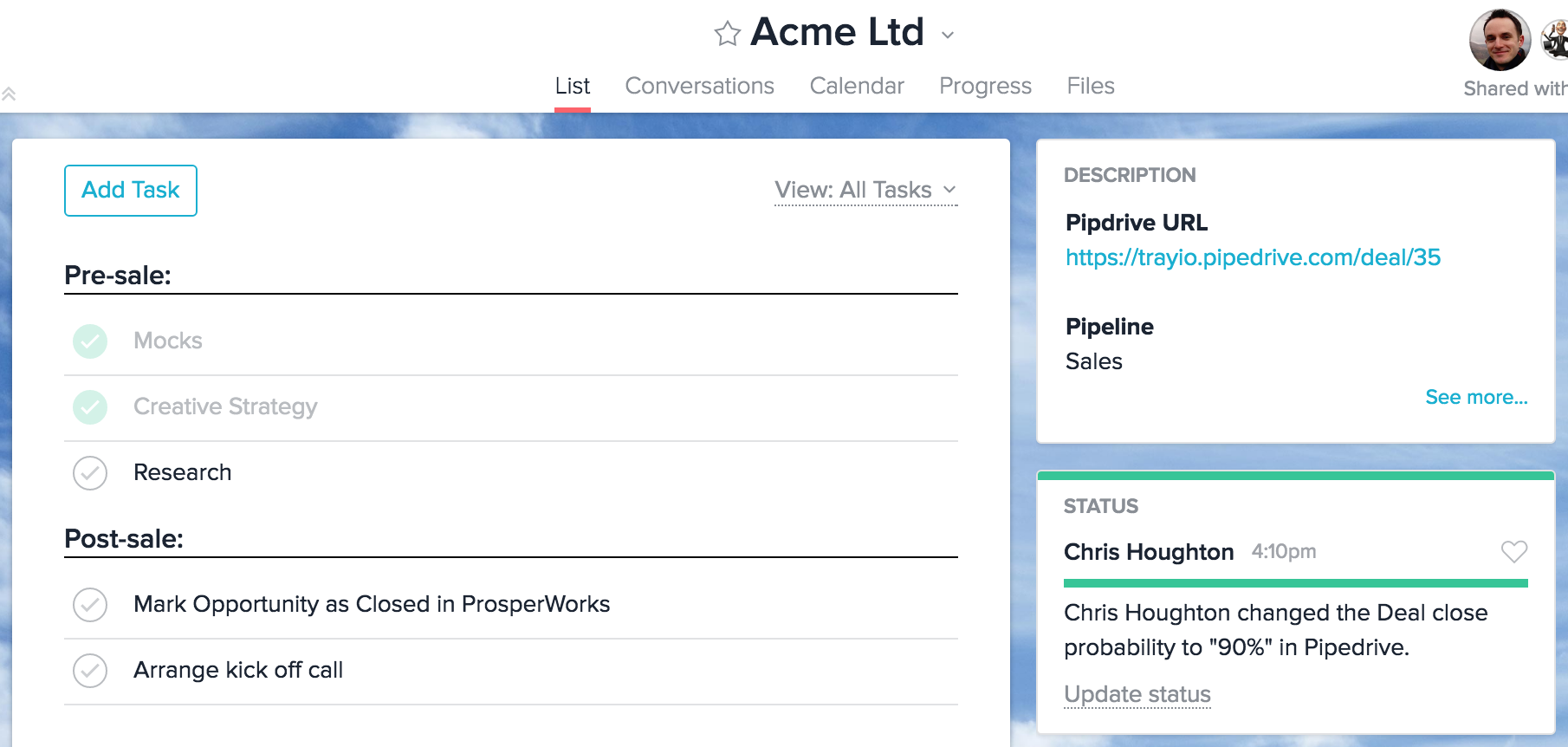 Create Asana Projects for your Deals
Automatically create Asana projects for every Deal in Pipedrive. Pass the Pipedrive data that matters seamlessly into Asana, and keep it updated in real-time.
Get A Demo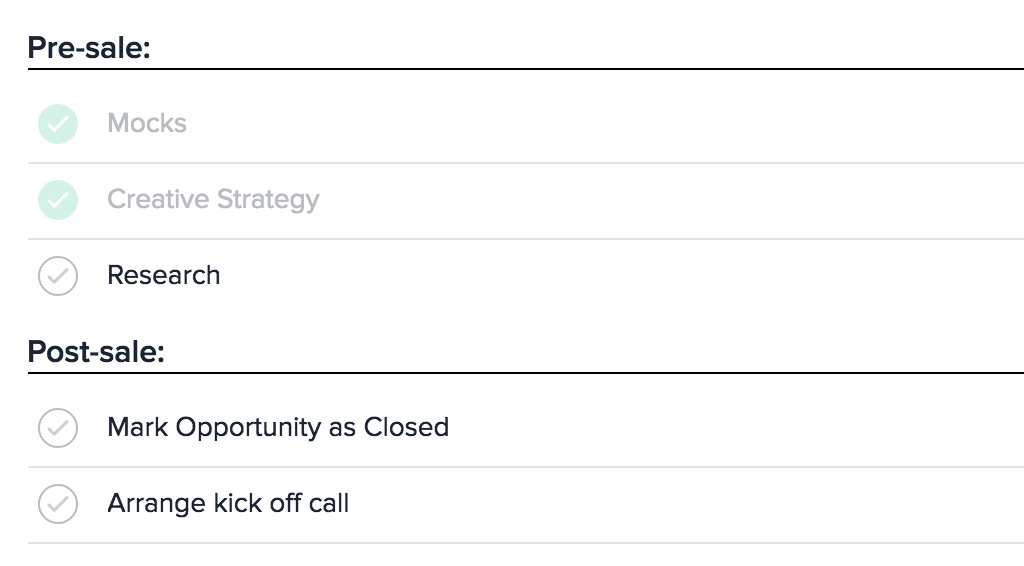 Automate Your Task Lists
Don't settle for simple project creations. Let tray create a standard set of tasks for every Pipdrive Deal, and even (getting smart here) selectively create different tasks based on data that exists in Pipedrive.
Get A Demo
Trusted By Top Business Professionals




Tray strives to gain and retain the trust of our customers. Providing a comprehensive compliance program with certifications and attestations is integral to this mission.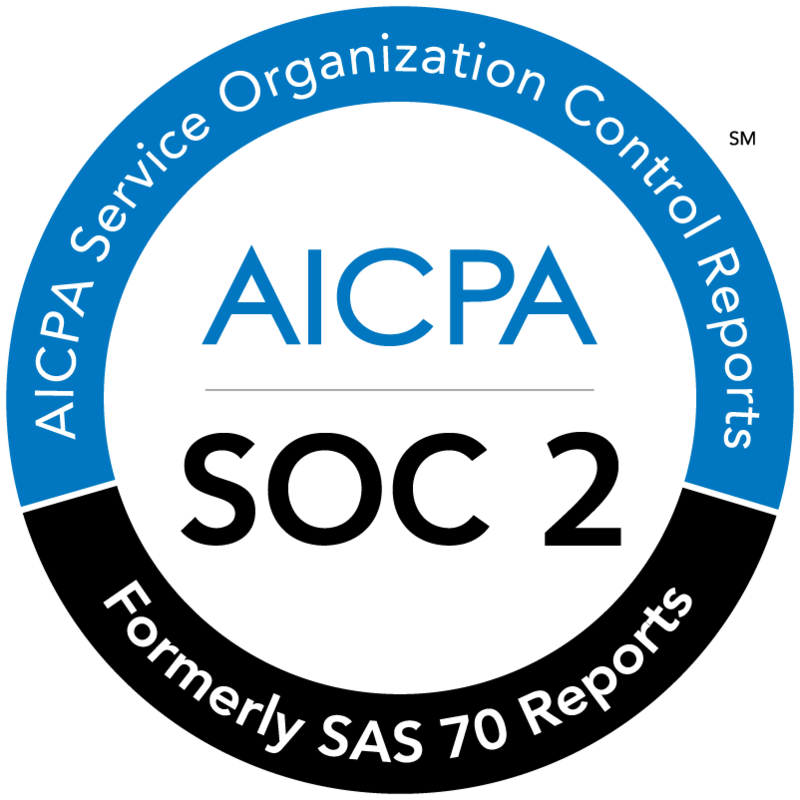 The Tray Platform is Zapier on steroids. It has all the integrations, and it can automate any process since workflows are fully customizable. Our goal was to auto-create Asana project from Salesforce opportunities and we achieved it very easily and quickly. No other that we tested managed to do that. The complex part was to sync back Asana updates to Salesforce - with the Tray Platform it was very easy.
Automation Templates


Create Asana tasks from new Google Form submissions


Create Asana Tasks from new Salesforce Opportunities


Create Asana Tasks from new Salesforce Accounts


Sync Salesforce Tasks into Asana as Tasks
Integrate Asana and Pipedrive With These Connectors And More
About Tray.io
Tray.io is the API integration and automation platform for business. Turn your team into citizen automators.
Call Us At +1 (415) 418-3570
If you would like to talk to us immediately about your automation requirements then please give us a call.