How to justify and plan your 2019 marketing budget with automation
Marketing budgets are shrinking overall
If you haven't already been working on your marketing budget plan for 2019, I've got bad news for you. Gartner reports that marketing budgets are shrinking. They're projected to account for 11.2% of company revenue in 2018-2019. This is down from 11.3% in 2017, and down even further from 12.1% in 2016.
So this must mean that 2019 will be a year of belt-tightening across all of marketing. Right?
The paradox: MarTech spend is going up
The same report points out that MarTech spending is actually on the rise. A look at the actual marketing budget breakdown shows that 29% of budgets went to pay for new or existing marketing solutions in 2018, up from 22% of marketing budgets in 2017.
It should be noted that budgets for every other major marketing area (labor, paid media, and agency engagements) decreased in the same period: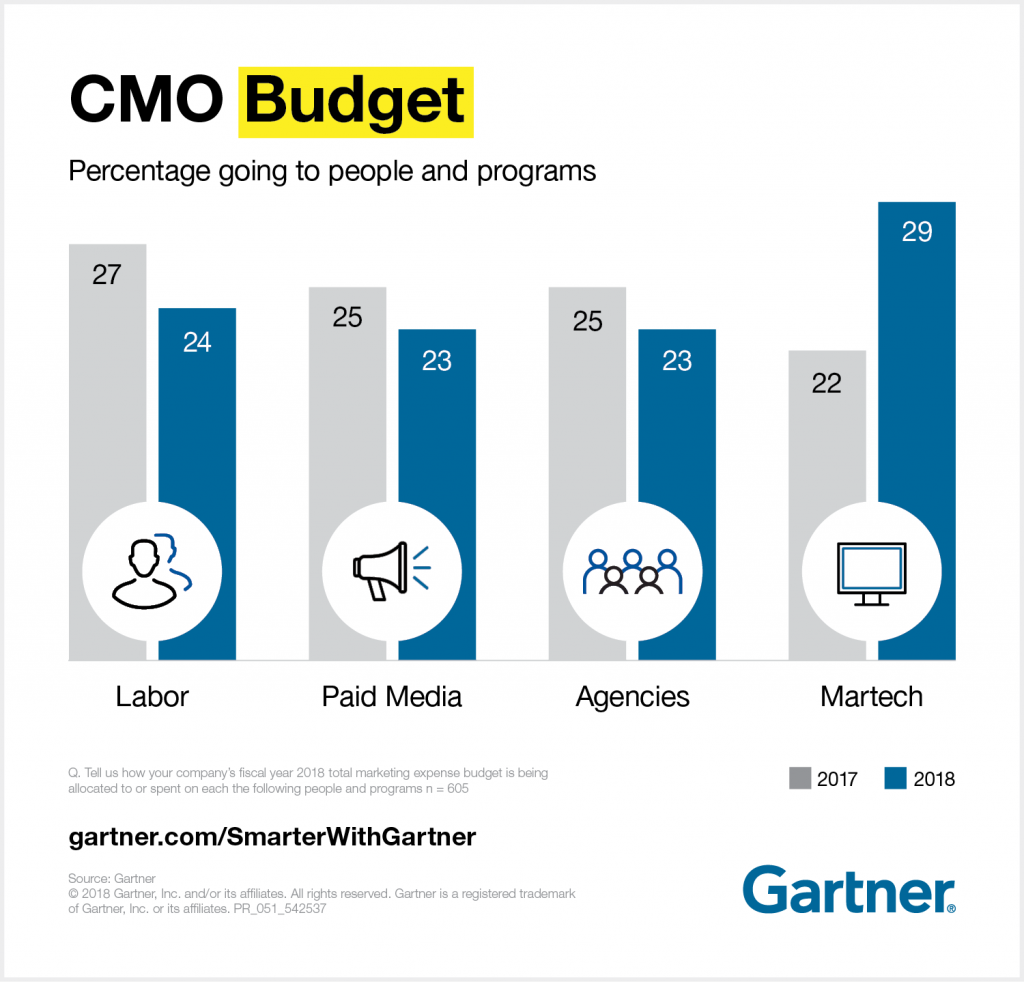 CMO budgets for MarTech expand in 2018; all other areas shrink. Source: Gartner.
What this really means: It's time to drive MarTech ROI
Now obviously, these numbers don't mean that you and your colleagues are going to be replaced by your boss devoting the entire digital marketing budget to buying another marketing platform, or a few more seats for your email automation or webinar software.
What these numbers really mean is that as your marketing plan budget either stays flat or even grows in the new year, your marketing team will be under increased expectations to justify every purchase.
In plain English: In 2019, you need to drive more ROI from your existing MarTech stack. And if you plan to make any changes, you'll need to be able to make strong business case for them.
One of the most obvious ways you can drive more marketing ROI is to get more out of the tools you already use and pay for. So what's the best way to make this happen?
How about spending less time trying to get your marketing platform to actually sync with other key revenue tools, such as sales engagement and inbound chat logs - and then sync any updated records or conversations from those to your CRM? Or finding a better way to upload those five different lead lists from five different sources than manually reformatting five different spreadsheets? I don't think I need to tell you that having your various marketing tools not properly talk to each other is costing your team.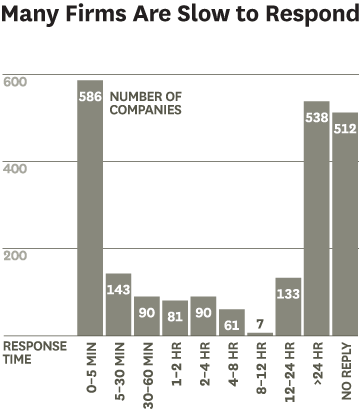 Not responding to leads within an hour makes you 7x less likely to qualify. Image courtesy HBR.
(As a reminder, those breakages among your marketing tools don't just cost hours of manual labor you could've spent building and executing amazing campaigns. They also cost you in terms of valuable leads that go cold due to lack of follow-up from incomplete data or a simple process gap. Following up with a lead after two hours from that first contact makes you 7x less likely to qualify that lead...waiting 24 hours makes you 60x less likely to qualify!)
Yet Gartner reported that 90% of organizations went into 2018 without a strategy for this exact problem, leading cost and complexity "to spiral out of control and any benefit [of the apps themselves]...quickly eroded." Does this sound like a familiar challenge to you? Looking back at 2018, you're probably aware of the practical cost of not having robust integrations - clear software connections between your marketing apps that freely flow important data, like lead details, instantly, reliably, and with no loss of fidelity.
To put it plainly, you're not getting enough out of your MarTech stack. Instead of spending all of your time using your tools to run innovative campaigns, you're probably spending too much time just getting them to do what you need.
How to get started
Marketing teams just like yours are getting past these hurdles to drive more ROI from their existing tools with deep integrations that form the basis of powerful, time-saving automated workflows. Sales engagement leader Outreach uses deep integrations among Marketo, Slack, MailLift, and Google Sheets to automate lead list uploads and drive extraordinarily fast follow-up. Cloud computing leader DigitalOcean uses integrations for Segment, Marketo, GetFeedback, and Slack to hyper-personalize emails for customers in every stage of their customer journey.
These integrations are driving real ROI for marketers. FICO uses integrations across its marketing stack to increase open rates 26% and deliverability 30% on its email campaigns. AdRoll uses integration layered with automation to drive 13% more sales appointments. Learn how to drive more ROI from the tools you use every day with easy-to-build integrations that help you create powerful, time-saving automated workflows in our weekly group demos.