August Update: All-new builder, clone workflows, analytics, 13 new connectors + 9 updated 🔥
Product
New Release
Connectors
#Trayupdate
Hold on tight, this is a mammoth update.
As of today you now have access to our entirely re-built workflow editor, this includes an easier to use connector list, huge speed improvements and the ability to clone existing workflows. Alongside this you can now see all of your workflow** statistics on your upd**ated dashboard.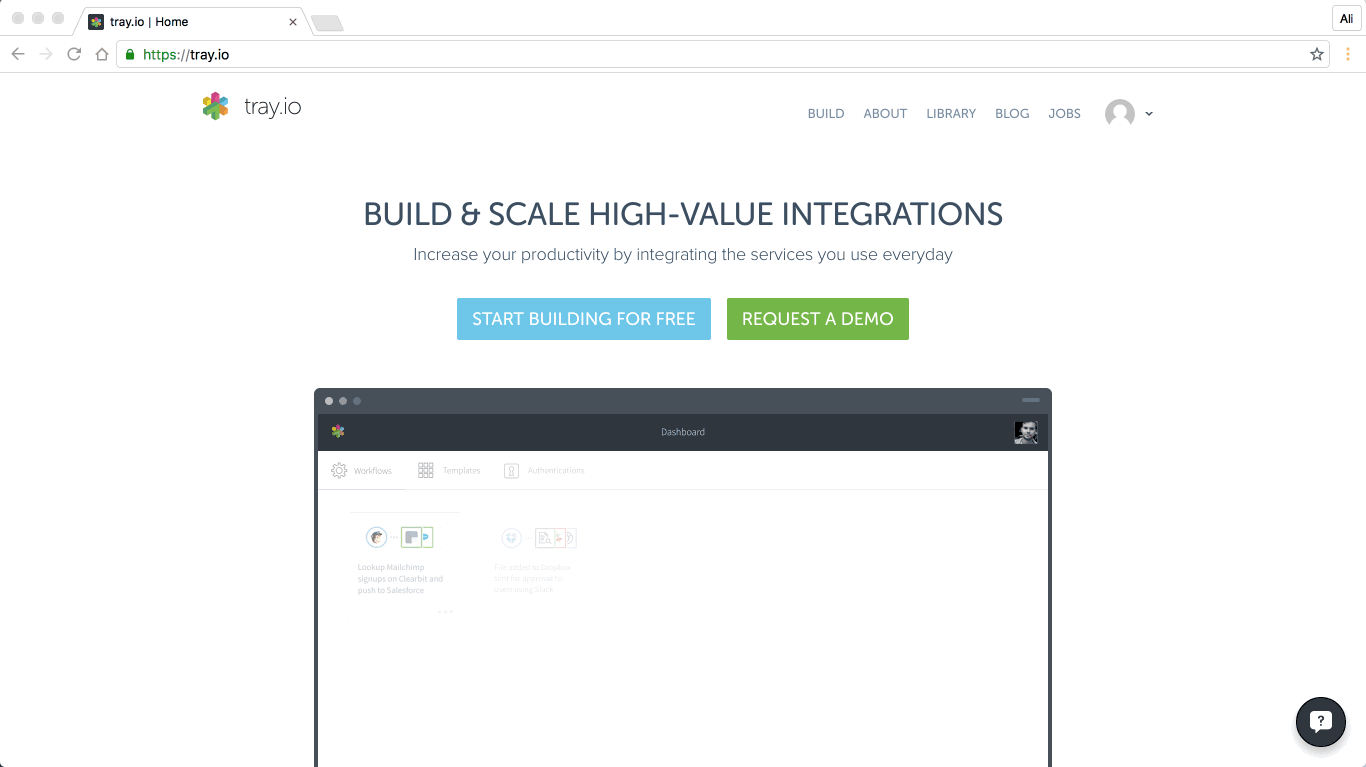 Head spinning? OK lets take a deeper look:
Editor Update
Opening workflows can now be measured in warp speed, once you're in we've made it much easier to start the building process by showing all the triggers available.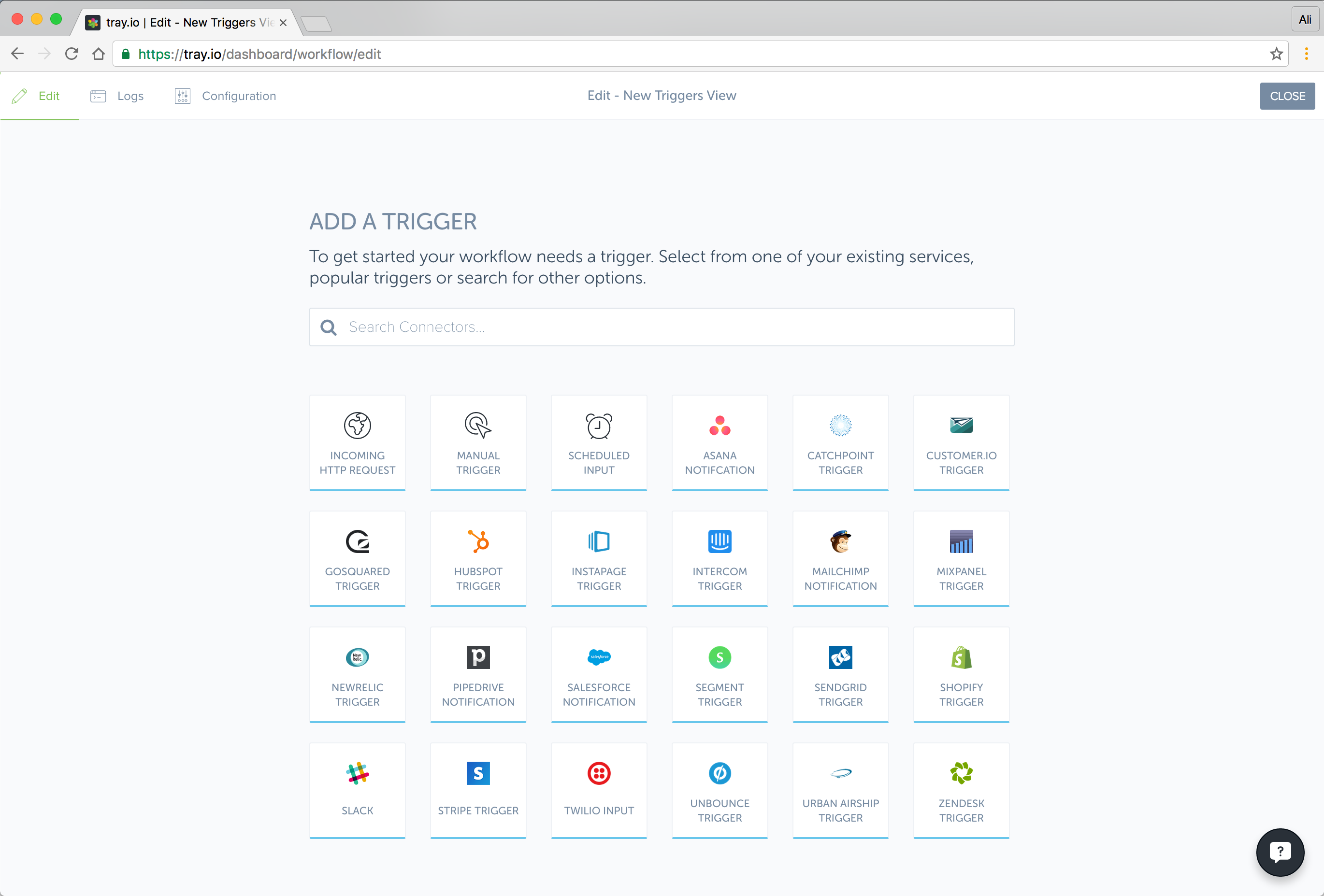 From here you'll notice the connectors have a much clearer layout (we also made it easier to search):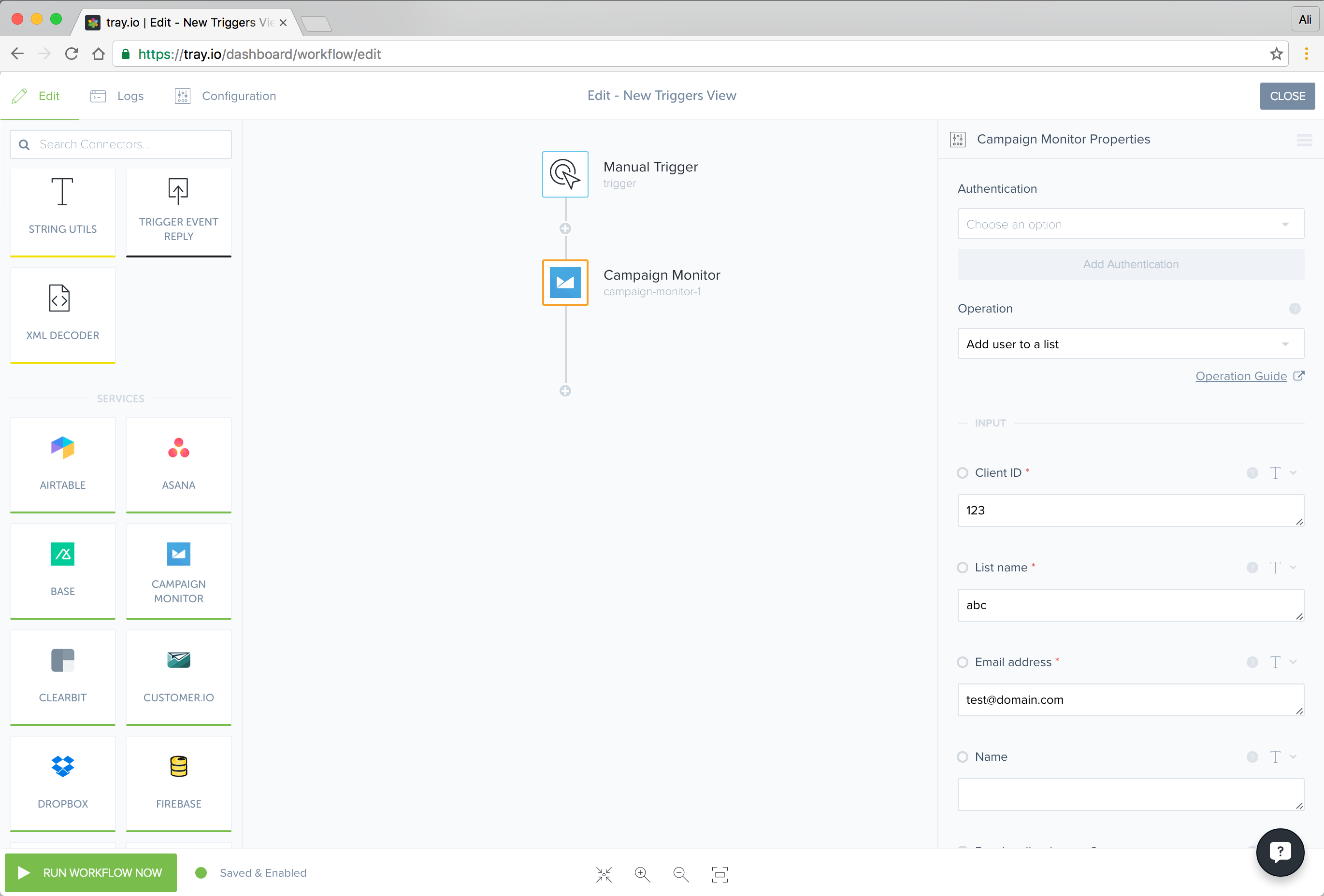 Analytics
Track how frequently your workflows are firing with the all-new Analytics view.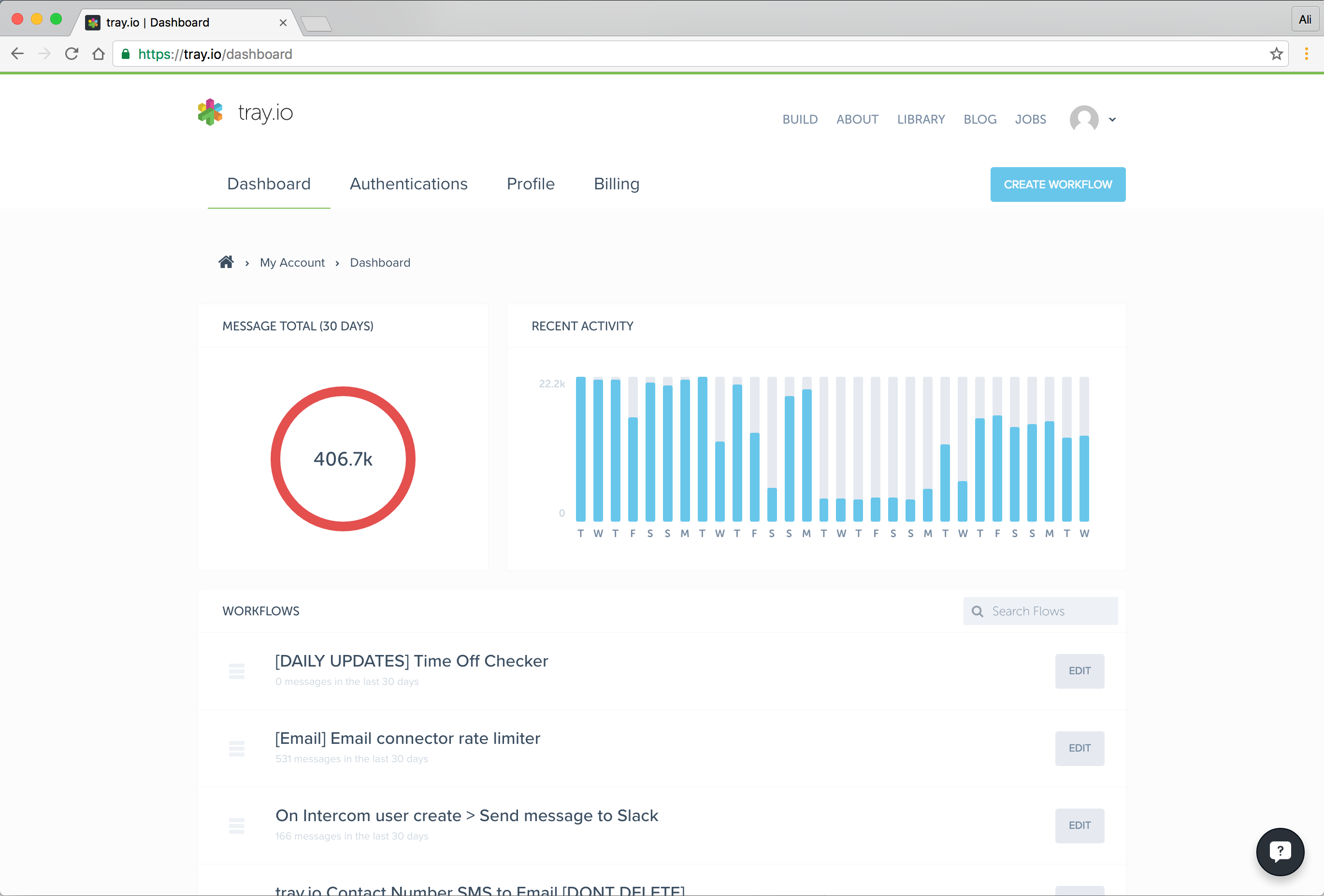 Clone Workflows
You can now clone existing workflow directly from your tray dashboard.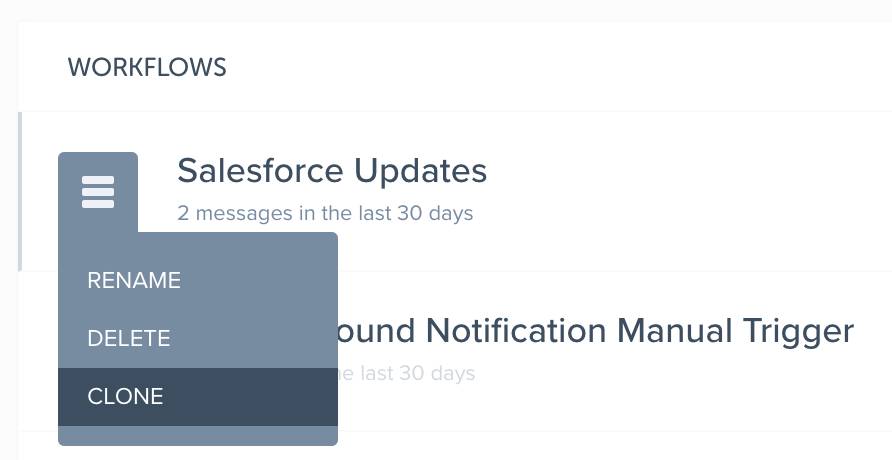 Connectors
Attachment Handling
We've also quietly released an exciting new update: file attachment handling. tray now makes it possible to move files between different services seamlessly. We've already added attachments functionality to connectors like Asana, Salesforce, and DocuSign - with a lot more to come. Watch this space!
New
Prosperworks
Docusign
Mattermark
Hubspot
Instapage
Delay
Postgres
Send email
Instapage
Mattermark
Call workflow
Gmail
Weather Underground
Improved
Asana (Pick Projects & Workspaces directly inside the config panel)
Marketo
Clearbit
MailChimp
Salesforce
HTTP client
Data storage connector (collections)
Utility connectors
Google Sheets